15 Escape Room Tips and Trick for Beginners: Get Ready to Win!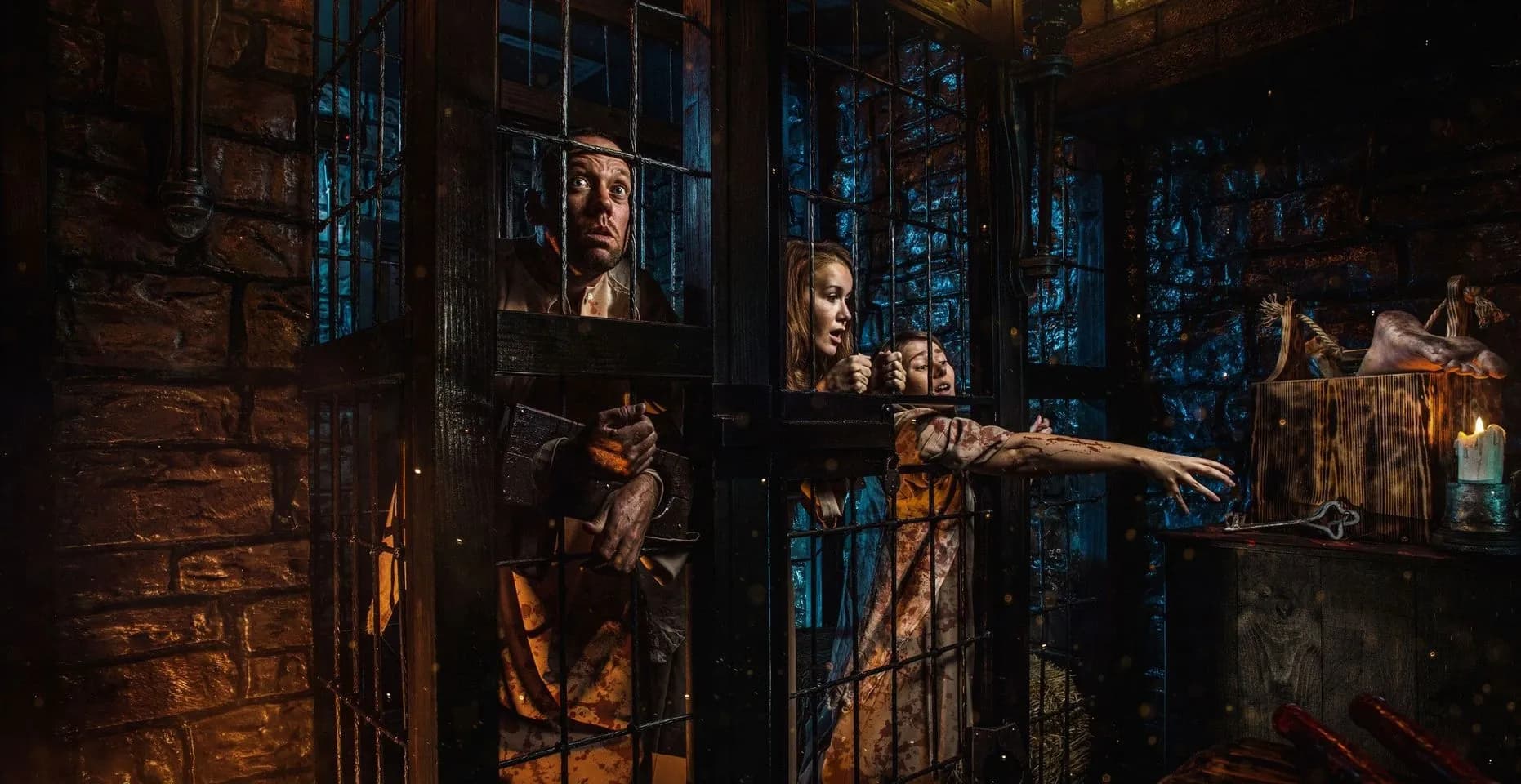 Escape rooms can be "just a game"… or they can be a test of your true ability to solve puzzles like a pro. Because many kinds of escape rooms exist, there are several approaches to getting out. Knowing escape room tips ahead of time can help beginners to intermediate (and hopefully experienced) players make the most of the experience and beat their escape room.
Planning Your First Escape Room
Know Your Team
Completing an escape room successfully is all about working as a team. Therefore, knowing the other people in your group will help you to have the most positive experience possible. The best way to form small groups for escape room games is to choose four or five family members, friends, or coworkers you know well and with whom you feel comfortable communicating under pressure. While escape rooms can sometimes work out when playing with strangers, you will waste time at the start figuring out how to work as a team before you can start beating the clock.
Choose the Right Experience
There is a wide variety of escape room themes and each is designed to appeal to different personalities. If you shudder at the thought of a dead body, for example, you might be better off selecting an escape game with a historical theme rather than a horror-based plot. Some companies offer multiple escape games with different storylines, so you can always break your party into groups based on your interests to make sure that everyone has a good time.
Starting Out in the Right Direction
Listen Carefully to the Game Master
When starting an escape game, a staff member designated as the game master will explain the storyline, the rules of the game, escape room do's and don'ts, and any other information you will need to know. It's important to pay attention to this introduction because it will include several helpful clues that you'll need to start solving puzzles. For example, if the introduction states that the room is set on a pirate ship, you might search for related items such as a compass and a map, or a treasure chest and ornate-looking keys.
Working as a Group
Designate Roles
One of the top escape room tips for conquering the room is the effective organization of your team. It's no use if each team member is basically doing their own thing and no one is compiling all the information you've found. Based on personality traits and/or who has the loudest voice, choose one person to keep tabs on the whole team, note the puzzles that have already been solved around the room, and identify any puzzles that still require attention.
Divide and Conquer
When the clock starts ticking, team members should disperse and search the entire room in detail. Some puzzles are integrated with one another, so the designated coordinator can keep tabs on the overall situation. Many rooms with escape games are non-linear—meaning that there are multiple puzzles inside the room that can be found and solved simultaneously. If your team is only working on one puzzle together while other team members stand passively by, you run the risk of running out of time and losing the game.
Communication Is Key
When all of the team members are spread out around the room, it's important to communicate about the particular puzzle you're working on or a clue that you've found. This prevents your other teammates from trying the same thing several times or being distracted by the same red herring. As many of the clues are interrelated, keeping your teammates informed can also help you solve puzzles faster—for example, one person might find a letter in a foreign language just as another locates the dictionary that is needed to translate it.
Play to Your Strengths
One of the great things about escape rooms is that every person's talent or strength can help you solve the puzzles and escape the room. For example, having a Sudoku expert on board could help you solve a logic clue. Likewise, someone with a head for math will be the ideal person in the group to solve numerical clues. The better you know the strengths of each player, the more effective you'll be in the game. It's likely that hidden talents will also emerge in the course of the game, which is why escape rooms are becoming so popular for corporate team-building activities.
Organizing the Clues
Know Where to Look for Clues
Finding clues may be easy for a seasoned escaper, but newbies might need a few tips about common escape room puzzle types. For starters, you should always begin the escape room experience by looking for hidden objects. These might be located inside secret drawers, hollowed-out books, under a rug, or behind a piece of furniture. From there, you can solve any puzzles you find (physical, alphanumerical, or logic) and hunt for anything that seems out of place. As one of the best escape rooms in LA, Quest Room ups the game with multisensory clues, including light, sounds, and even fragrance. As we say, "nothing is there by accident" and "nothing is as it seems."
Lay Important Items in a Central Location
For maximum efficiency, designate a central area such as a table or desk where you place all of the tools and clues, such as keys, locks, lockboxes, and flashlights. Someone may need an item that you found in another area of the room, and related objects are more easily paired if you can see all of the clues at once. Also, a key won't usually be used twice (although some escape rooms might bend this rule) so either leaving keys in their appropriate locks or placing used keys in a discard pile will make it obvious which ones have already been used.
Escape Room Tips for When You're Feeling Stuck
Don't Overthink
This is a big one. There have been instances where a player is so into an escape room that they think of wildly inventive and impractical solutions. Sure, it's fun to get creative, but escape rooms are ultimately designed to be beaten. If you're stuck on a puzzle, try to reset your mind on the puzzle you're working on and think of it in a broader sense. Try the most obvious solution first, and if that doesn't succeed, you can try something more creative.
Double Check and Switch Places
While it's inefficient for each team member to examine the same object again and again, sometimes another person in the group will notice a clue that's easy to miss or see the answer to a puzzle that's got you stumped. To increase the chances that your team will win, double-check an area of the room that, at first glance, seemed irrelevant and switch places with someone else when you get stuck. A fresh pair of eyes could be all that's needed to solve the puzzle and escape the room.
Ask for Hints
Perseverance is admirable, but when you're stumped, you're stumped. If your team has already spent more than 3-5 minutes trying to figure out the next step, it's time to ask for hints from the game master. Some rooms allow unlimited hints, and some only allow 1-3. Either way, a hint could be the only way to reach that much-sought-after "aha" moment, keep finding clues, and ultimately beat the room.
Ensure a Good Experience
Don't Play Intoxicated
An escape room "can" (and we say that lightly) be fun while intoxicated. However, if you want to win, being intoxicated makes it extremely difficult. You'll need full concentration and awareness. Also, you'll be able to actually follow the escape room safety tips the game masters give in the beginning to avoid breaking the props. So, rather than schedule a cocktail tour before arriving at the escape room, start with a meal, enjoy your game, and celebrate with mojitos at the end.
Don't Climb on the Furniture (Unless Instructed to Do So)
Escape rooms are designed for regular people, so you shouldn't need to perform a Hollywood-style stunt in order to find a clue. If you can't reach the top of a piece of furniture and no ladder is provided, then it's probable that there's nothing there. That said, some escape rooms incorporate fun physical challenges like swinging from a rope or walking along a rock wall. If the game master explains that the storyline includes an obstacle course, then, by all means, climb inside the room.
Don't Use Too Much Physical Force
Just like the computer games upon which the escape room idea is based, only some of the drawers in the room are meant to be opened and others are supposed to stay shut. If you see a "do not touch" or "off-limits" sign or notice that a key doesn't work in the lock, don't try to force it open. Again, escape room games are created to be won. If your team gets stuck, try switching places, combing the room in more detail, or asking the game master for a hint.
Apply These Escape Room Tips to Win the Game
While we can't guarantee that these escape room tips will help you overcome every single room you try, they will give you that competitive edge and enhance your escape room experience. Once you start to get the hang of finding clues and solving puzzles, the feeling of satisfaction is second to none.
If you're ready to embark on a unique challenge with friends, give an escape room a try. This one-of-a-kind experience is sure to sharpen your wits and strengthen your group, creating memories that you'll talk about (and even want to repeat) for a long time into the future.