The Best Escape Rooms for a Children Birthday Party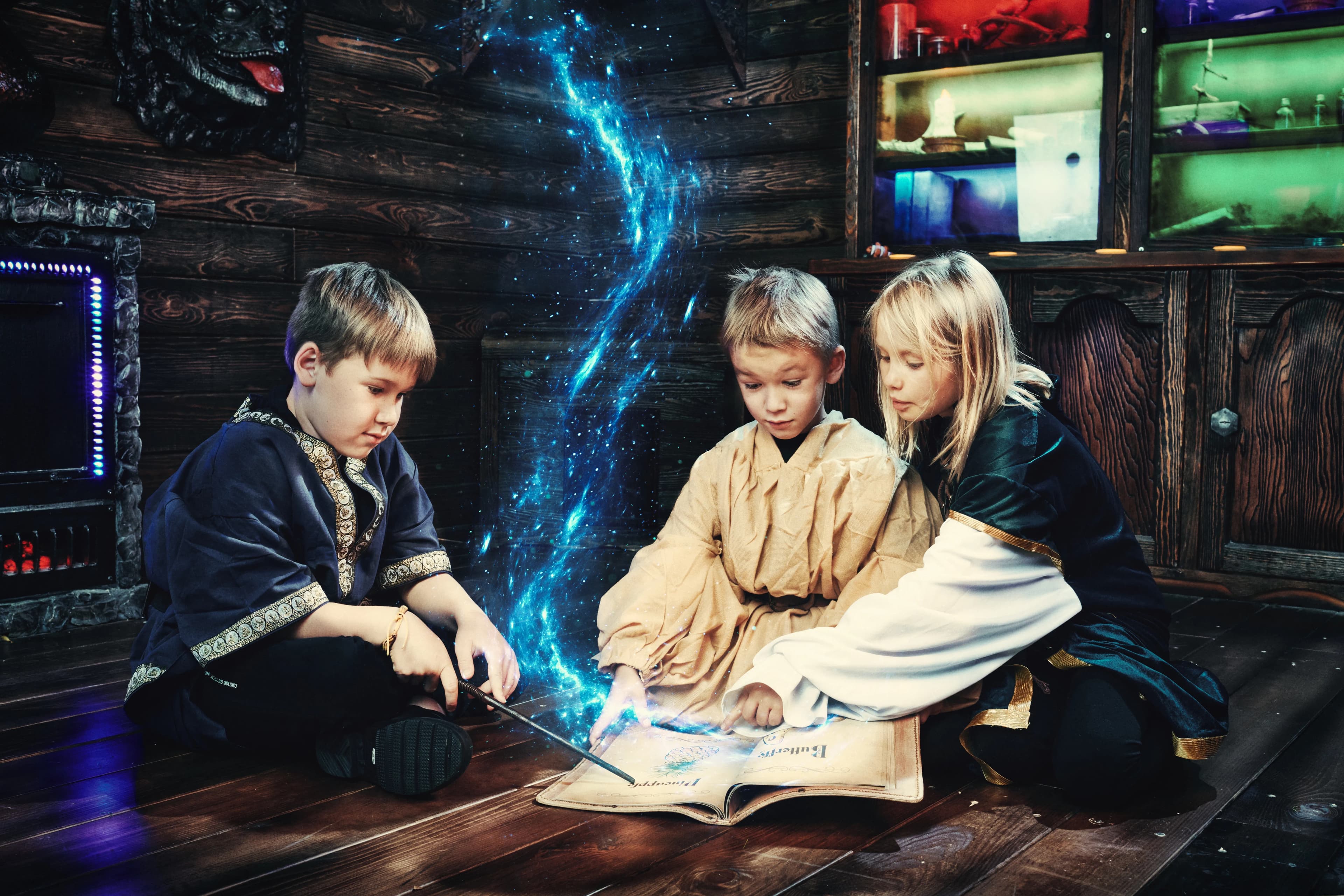 Ordinary birthday celebrations are a thing of the past. Instead, the new generation of kids needs a uniquely immersive experience that is both playful and lifelike. Questroom can give them that experience.
An escape room birthday party for 10-12 year olds is a wonderful twist on a traditional party — it allows your young ones to be the heroes of their own adventure! Thoughtful and specially equipped play spaces invite participants to become the heroes of various adventures. Children love adventures and mysteries — each room is full of fascinating puzzles and bright secrets, and such a birthday will be remembered for a long time! Each Questroom escape room in Los Angeles is unique and full of exciting secrets that can spark the imagination.
Benefits of Celebrating a Kids Birthday at Questroom
Organizing a children's party can be challenging. It takes a lot of time and effort. That is why many choose standard party packages. Children will not only have fun but will also take part in the most exciting challenges, learn how to work in a team, and be able to train leadership, mutual support and logic. At Questroom, we value a personalized approach, either our managers will help you organize a customized dream party that your child will remember forever!
You can also bring your favorite snacks, sweets and drinks to your party at Questroom or order special catering. If you want to make an unforgettable surprise for a child and hide a special gift for your child in a room, we will assist you in organizing it.

For your convenience, we offer you the rental of the whole location or individually-themed rooms if you are having a smaller celebration. What your party will be like is up to you!

At Questroom, we require an adult in every room. There is a strict capacity for each experience; usually 6 but for some 4 and some 8. Therefore, we kindly ask that you check the capacity of a particular room before booking.
Our Best Escape Games for Children
You can choose the most fascinating game scenarios depending on your preferences. Every Questroom escape room is a unique and thought-provoking adventure full of puzzles and mysteries! If you need help finding the best room for you our managers will suggest the best solution.
A fun 1-hour game for kids that invites them to disenchant the brave Warrior with the right potion and challenge the evil witch. This escape room includes strobe lighting and fog effects
A horror comedy room for lovers of detective stories. You must solve a murder in a strange house in just 1 hour before the rest of the police forces appear and arrest you for trespassing.
A unique and utterly different adventure game. You will find yourself in the distant kingdom of Questoria, where you can help the wizard save the entire kingdom from destruction. You are given only 1 hour to defeat Warlock!
A game in which you will find yourself in the role of a famous candy maker who has to work for a renowned villain in Los Angeles.
An intellectual game for lovers of art and history. Its action takes place at the end of the 15th century. You will get a chance to try your luck and become a disciple of Leonardo Da Vinci himself! It appears Da Vinci has turned his workshop into a test for you- you have 60 minutes to solve it and earn the right to study under him. Will you succeed or will you fall into the margins of history?"
Red Giant is one of our unique and adrenaline-fueled adventures that we offer to our guests. You should find a gem - the red giant - located within the walls of the Great Pink Pyramid's. But there is one caveat - you can only search for as long as you can breathe down there - 1 hour. Can you pick this journey?
An intriguing escape room dedicated to a journey to an abandoned polar station and an approaching storm from which you need to escape. You only have 30 minutes to call for help. It's not too scary, but we recommend it for kids aged 10+. Also, this room is wheelchair accessible.
Give your Child an Unforgettable Party
We are waiting for you in our exciting escape rooms — give your child an unusual holiday and a unique experience that they will remember for a long time.
We invite you to make an online reservation for the game you desire. Also, you can contact us by phone: 310-707-1240 or email: [email protected], and we will help you pick the best escape room for your holiday!