First Players!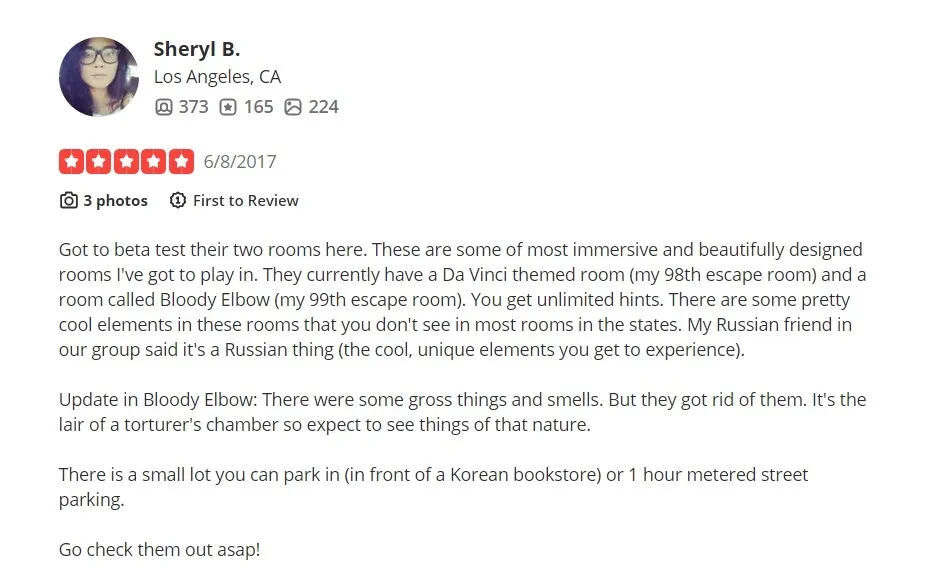 "These rooms are INCREDIBLE. I've done more than 90 rooms and both Bloody Elbow and Da Vinci easily cracked my top 10, if not top 5.."-Dan W., yelp
"My husband and I have done around 70 rooms, and Quest Room's 2 rooms were some of the most immersive and beautifully designed I have seen." -Allison N., yelp
"Quest Room is a great new player to the LA area and the room I played had high production value with elaborate tech." -Frank N., yelp
People love what we have to offer! We are very thankful for the warm welcome from the public from our official opening. Thank you to all of our first fans for spreading your excitement for what we have brought to the escape room scene!