Fun Escape Room Alternatives to Try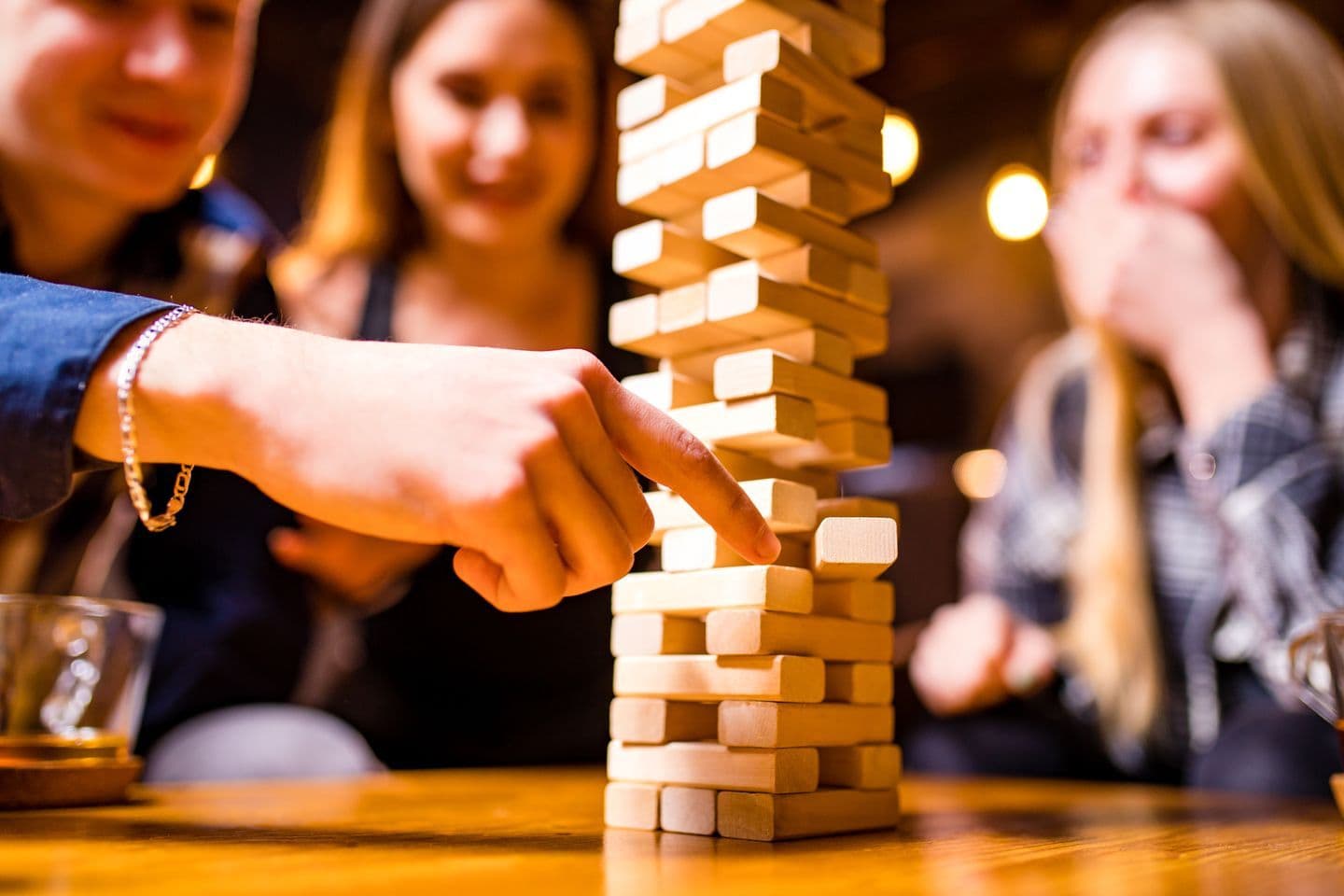 Escape rooms have become a more and more popular form of entertainment recently. These breathtaking experiences challenge players to solve puzzles and escape from a locked room in a short time. While escape rooms can be a thrilling experience, they are only for some. If you're looking for fun and exciting alternatives to escape rooms, you've come to the right place. In this blog post, we'll explore some unique and creative options to escape rooms that are sure to provide an enjoyable and memorable experience. Whether you're planning a night out with friends or team-building activity for your coworkers, these alternatives are worth considering. So, let's dive in and discover what else is out there beyond the typical escape room experience.
Activities Similar to Escape Rooms
Mini-Escape Room
This paragraph describes how to create a mini-escape room in your own house or backyard. Using a tent, props, and your creativity, you can create a small area for puzzle-solving that usually lasts around ten to fifteen minutes. To set up simple activities like an escape room, you'll need a box with a combination lock, some framed pictures, and art supplies. By hanging the pictures up around the tent and drawing numbers onto the edges of the frames, you will prepare clues for the combination lock. You can also create a fun story to add to the experience, such as searching for pirate treasure. Finally, place a small prize in the box, such as a sweet treat or a message from a pirate king.
Puzzle Races
Puzzle races have gained popularity as things like escape rooms, especially for those who want to enjoy a challenging game with larger groups. This game involves separating the players into two or more teams and assigning them similar puzzles to solve as quickly as possible. Rather than being limited to traditional puzzles, these games can include a wide range of challenges, such as jigsaw puzzles, Rubik's cubes, crossword puzzles, and more. However, puzzle races are not only about solving puzzles but also encourage teamwork, as players need to collaborate and communicate effectively to win the game. Moreover, the competitive spirit of the game creates an environment full of excitement, making it feel like mini-escape rooms with two escape rooms running simultaneously. All in all, puzzle races are an excellent way to spend time with friends and family, enhance problem-solving skills, and have fun.
Board Games
Tabletop games are an excellent way to spend quality time with family while having fun and creating great memories. You can choose from standard board games or card games like Monopoly or Go Fish. Alternatively, you can opt for role-playing games that challenge your group to use their imaginations. Another option is to play "escape room" tabletop games, which include all the elements of a mini-escape room in a handy box. The best part about tabletop games is that they don't require much setup beforehand and can be comfortably played while sitting around the kitchen table.
Scavenger Hunts
Scavenger hunts are fun and active games, like escape room, that can be enjoyed both at home and outdoors. To create a scavenger hunt, list items your group will likely find in the chosen location and print enough copies of the list for everyone. For example, if you're playing at home, you can include items such as a roll of tape, a toothbrush, or a pillowcase. If you're playing at the park, you can challenge your group to find a blue flower, a picnic table, or a perfectly round rock. To add more variety, include clues with multiple correct answers, such as "Find something pink" or "Find something that isn't where it should be." Have participants take pictures of themselves with the items they find to prove they located them. Scavenger hunts are perfect for those who prefer to be running around instead of sitting still at a table.
Amazing Race
Scavenger hunts can be expanded into "Amazing Race" style challenges to add more physical activity. Set up several stations with puzzles, riddles, or physical challenges in a local park or other large outdoor space. Divide the participants into several small teams and have them race around the park to complete the challenges. The first team to finish all challenges wins. This option is excellent for larger groups but requires more setup and volunteers to help run the challenges compared to the other alternatives on this list.
Geocache Storytelling
Geocaching is a fun outdoor activity that involves using GPS coordinates to locate hidden containers, known as "geocaches," which contain clues and items that lead to the next container. You only need a GPS device, several small containers, and your imagination to set up this activity. Hide the containers and leave behind pieces of a story for your group to find in each one. They will have to find the next hidden container to uncover the next part of the story. This activity is a great way to turn reading into a fun and active adventure that requires moving around.
Coworker Feud
Coworker Feud is a team game where participants compete to name the most popular responses to survey questions. The goal is to identify the common answers rather than individual opinions. To play, a moderator prepares a list of survey questions and lists the five most common responses for each question. The teams compete to name any of the five responses to earn points. Coworker Feud can be played virtually or in person, and players can use a chat feature or buzzer to respond. This game is a fun way to challenge and engage work teams.
5-Minute Dungeon
5-minute Dungeon is an exhilarating and fast-paced card game that will put players' wits to the test in a thrilling war scenario. Players will need to rely on their quick thinking and strategic planning to stay alive and defeat a variety of monsters, overcome obstacles, and evade cunning dungeon masters, all within the tight time limit of just five minutes.
The key to success in this game is teamwork. Players must communicate and make prompt decisions together in order to overcome the challenges they will face. This makes it an excellent choice for team-building activities or for playing during breaks between classes or work.
But it's not just for adults — a 5-minute Dungeon is also suitable for players aged eight and above, making it a fun and exciting game for the whole family to enjoy. With its fast-paced action and engaging gameplay, this card game is sure to keep players of all ages entertained for hours on end.
Ready for More?
If you're ready for more thrilling and exciting fun things to do, like escape rooms, Questroom has you covered. Our unique and immersive games are designed to challenge your mind and provide a memorable experience that you will remember. Book your adventure online today or give us a call at 310-707-1240. You can also reach us via email at [email protected]. We can't wait to see you at Questroom!