How To Plan A Perfect High School or College Graduation Party: Unlimited Guide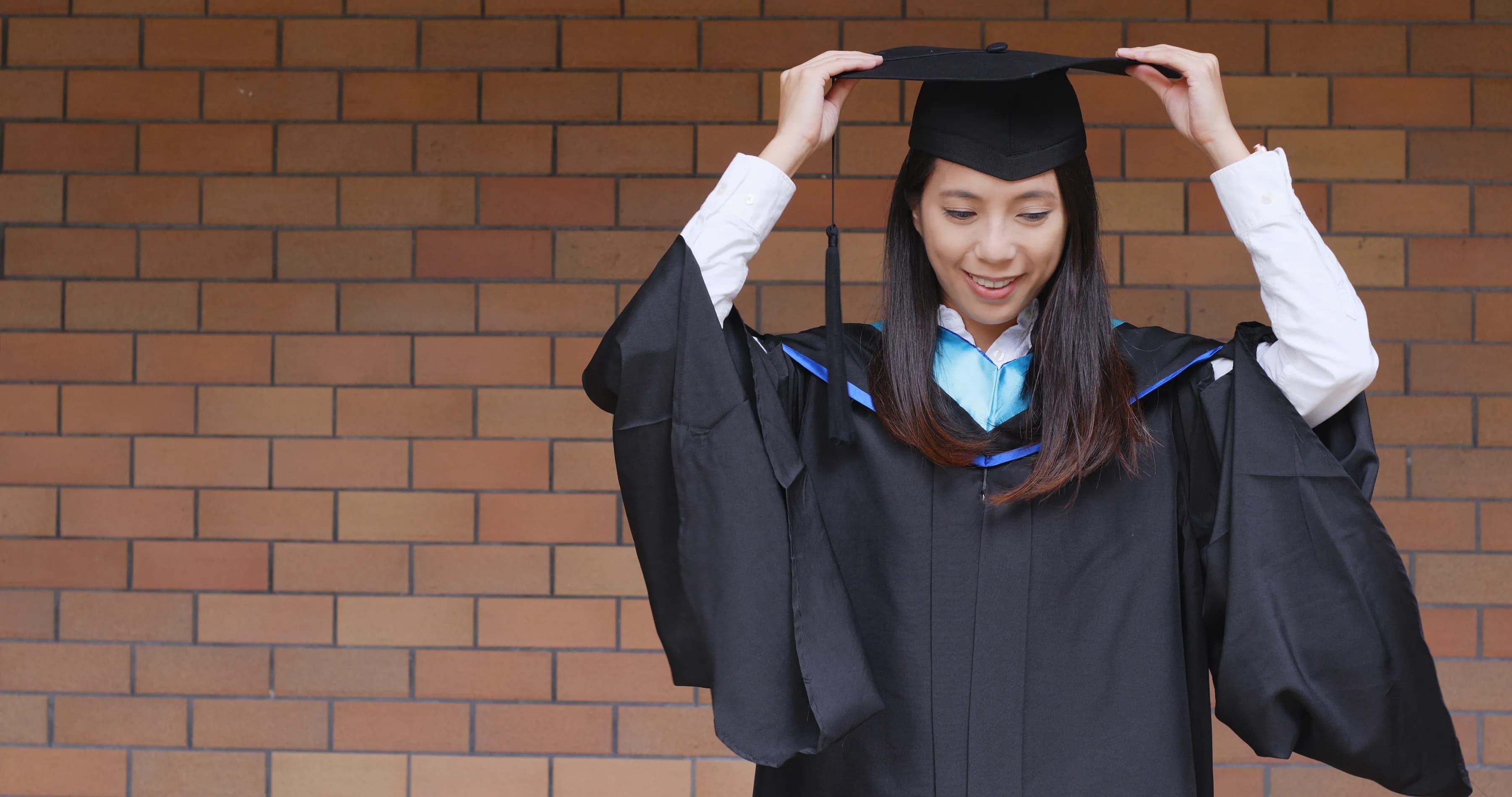 Graduation is a milestone in every student's life and calls for celebration. Whether it's high school or college, graduation parties are a great way to commemorate the achievements of the graduate and to show support for their future endeavors. However, planning a graduation party can be overwhelming, especially if you're unsure of where to begin. In this blog post, we'll provide you with an unlimited guide on how to plan a perfect high school or college graduation party. From the guest list to decorations, food, and entertainment, we've got you covered. So, let's get started!
Start Planning
You should start planning your graduation party as early as possible. Here are some specific timeframes to keep in mind:
1+ Month Before
Set a date for the graduation party at least one month in advance so that guests have enough time to prepare. If you plan to rent large entertainment items, such as tents, be sure to order them around this time as well.
3-4 Weeks Before
Compile your guest list in enough time to send out graduation invitations at least a few weeks in advance.
2-3 Weeks Before
Complete any smaller preparation items, such as buying party supplies and groceries, two to three weeks before the party.
1-3 Days Before
Complete any last-minute preparations, such as cleaning the house, preparing food, and decorating, in the day or two before the party to ensure as few last-minute headaches as possible.
By keeping to this schedule, you'll find your party prep goes much more smoothly, allowing you to enjoy the party as much as possible.
Follow the Steps to Succeed
Planning a graduation party is a big undertaking, but it can be a lot of fun if you know where to start. You can plan a successful party by following these steps.
Step 1: Determine Your Budget
In order to plan a successful graduation party, it's important to start by determining your budget. Maintaining a budget and prioritizing party needs will help you stay within your budget. Establish a timeline for when you can accomplish each task on a list of desired features for the party. By doing this, you will be able to stay organized and ensure that no important details are missed.
To estimate your party costs, such as food, drinks, decorations, entertainment, and location rental, use an online party budget calculator. This will allow you to plan your party budget effectively. To estimate your party costs, such as food, drinks, decorations, entertainment, and location rental, use an online party budget calculator. This will allow you to plan your party budget effectively.
Consider sharing expenses with other families from the same school or situation if you want to save money. You can still throw a great party while saving money by doing this. It is also possible to make your own party favors and decor if you want to reduce your expenses.
Another great way to save money is to enlist the help of the graduate's friends and companions. This can help to split labor and expenses and make the whole party planning process more manageable.
Step 2: Make a Guest List
To start planning your graduation party, begin by building out your guest list. Do you want to invite the entire graduating class, just your closest friends and family, or have a more intimate family gathering? Create an atmosphere you want to share with others, and think about the kind of atmosphere you want to create.
In addition to your classmates and family members, consider inviting a few special guests to make your event even more memorable. If you have a favorite teacher, coach, or other faculty member who has made a positive impact on your life, consider inviting them. Children of guests can also be invited by the host.
Step 3: Choose a Location
You can count on Questroom to provide your guests with an unforgettable celebration experience that they will always cherish. We are located in the heart of the city, making us a convenient location for all your party needs. With our party packages, you can choose one that fits your budget and group size. The party package can also be customized to include various add-ons, such as food and beverages, decorations, and more. With Questroom, you can rest assured that your party will be a memorable one that your guests will talk about for years to come.
Step 4: Pick a Party Date and Time
Timing can be a challenge when it comes to graduation parties, especially in May and June, which are busy months for most families of graduates. To avoid conflicts with other graduation parties, you may want to consider throwing your party later in the season. If you're celebrating only with your family, consider combining it with other holidays, such as Memorial Day weekend, Father's Day, or July 4th, when you and your family might already be traveling to get together. When your party is right around graduation, it is likely that your guests will arrive quickly.
Step 5: Choose a Theme and Decorations
Having a graduation party theme can help guide your decorating and menu planning. Some popular themes include luaus and summer barbecues, but there are many creative options available. You could create a cookie bar if your graduate is one smart cookie, or decorate the party in their school colors for a simple yet striking theme. Adding inspirational quotes and advice on achieving success to tables and serving areas can add a nice touch. Graduation-themed decorations such as graduation cap centerpieces and cupcake picks or soda and water bottle tops in the shape of graduation caps can top off the party.
Step 6: Think about Your Menu
Your party's theme and time of day will help determine the menu. For instance, if you're having families with young children, you'll need to provide food that caters to their tastes. Barbecue or picnic foods are perfect for afternoon outdoor soirees, while snacks or desserts such as cupcakes topped with edible graduation candy caps and fruit rolls formed into diplomas tied with strings of licorice are ideal for a graduation party at night or an open house party. Provide your guests with a choice of food and drinks with a buffet, snack bars, drink bars, and any other type of bar.
Step 7: Plan the Entertainment
When it comes to entertainment for a graduation party, there are a variety of options to choose from. One popular choice is to hire a disc jockey or rent a karaoke machine, which can provide hours of musical entertainment and give everyone the opportunity to sing. Instead of a photo booth, you can set up a graduation-related photo station with graduation gowns, diplomas, and banners as props. You can even include the graduation year as part of the backdrop, which will make for some memorable photos. Party guests can also be entertained and engaged with a photo booth. So, whether you choose to have a DJ, karaoke machine, or photo booth, your graduation party will be memorable and fun.
Additional Tips
Graduation Banner
You can personalize bunting and vinyl banners with your high school or college colors to celebrate your achievement and add a fun decoration to your graduation party. There are templates available to help you create your own unique design.
Creative Cake
A creative and eye-catching cake can be the highlight of a party. Use edible icing to print photos of the graduate or create an artistic cake shape, such as a graduation cap or a stack of books. You can also match the cake design to a specific theme, such as an airplane for a pilot or a cartoon brain for a psychologist.
Gift Table
Set up a gift table for guests to place their graduation gifts for opening later. A simple table, folding table, or tray can be covered with a tablecloth for a quick solution.
Guest Book
Anxious graduates may experience emotional distress at graduation. To provide inspiration and assurance, consider creating a book of advice using the experiences of older friends and family members. A vintage journal or blank book with decorated pages can add a nice touch. Title it "The Keys to Success."
Advice Jars or Book
Provide your graduate with a jar or book filled with advice from guests to help build a happy life. Set out a book and pen or jars, paper, and pens, and have people write down their best advice.
Selfie Frames
Selfie Frames can be the perfect accessory for your graduation party's photo booth. Customize them to make them stand out among all the photos taken with your close friends and family members at your big bash.
Slideshow
Create fun slideshows easily using Microsoft PowerPoint or Pholody. Select your favorite photos and videos, save them in a folder, and make your slideshow when you're ready. Guests can share memories of the graduate during or after the slideshow, bringing smiles and laughter as they recall moments like the graduate's childhood coloring book or teenage love. You can also print photos to decorate the event. Remember, a graduation party is about celebrating the good old days as well as the promising future.
Create Video Messages
For graduates who love technology, a great idea is to create a video message. Pass a camera around or assign a videographer and ask each person to leave a story, a memory, or best wishes for the future. Your graduate can cherish this forever and watch it over and over.
Graduation Hashtag
Create a graduation party hashtag to document the event. Encourage guests to post pictures and videos using the hashtag to capture memories. You could even print the hashtag on napkins, banners, and balloons. Consider handing out shades with the hashtag printed on them to make the graduate's future shine even brighter.
Pun Desserts
Make your graduation party more fun with a table of pun desserts like book gummy worms, smart cookies, class Ring Pops, Nerds, and Smarties. Use Pirouette wafers as rolled-up diplomas by tying a ribbon around them. These treats can also be used as party favors. You can also order a cake with an edible photo of the graduate from a local bakery to serve as a perfect centerpiece for your snack table.
Trivia
Host a trivia game at the graduation party. Include general knowledge, specific topics (e.g., sports, TV), or categories that relate to the graduate's future career. Alternatively, create a personalized trivia game with questions about the graduate's past, present, and future to reminisce with friends and family.
Achievement Table
Create an achievement table that showcases all of the graduate's accomplishments. Display trophies, ribbons, images, and other memorabilia for all guests to see and celebrate the graduate's achievements.
Special Playlist
Consider creating a special playlist with the graduate's favorite songs to play throughout the party. Alternatively, you can involve guests in the planning process by having them suggest songs to add to the playlist, ensuring that everyone enjoys the music.
Paper Lanterns
A great way to bid farewell to the school and the last few years is by releasing paper lanterns, which are more eco-friendly than balloons. This symbolizes a new beginning, and guests can write something they want to leave behind on the lanterns for added effect. This is one of my favorite graduation party ideas.
Host Your Party at Questroom!
Do you want to host your graduation party at a location that is unique and unforgettable? Look no further than Questroom! All your party needs can be met at our convenient location in the heart of the city. Party packages are available in a variety of sizes and budgets, allowing you to pick the one that works best for your needs. In addition to that, you can also customize your party package to include various add-ons such as food and beverages, decorations, and more. With Questroom, you can rest assured that your party will be a memorable one that your guests will talk about for years to come.
To book online, visit our website. You can also call us at 310-707-1240 or email us at [email protected].