Where to Have a Graduation Party: Creative Ideas for High School and College Grads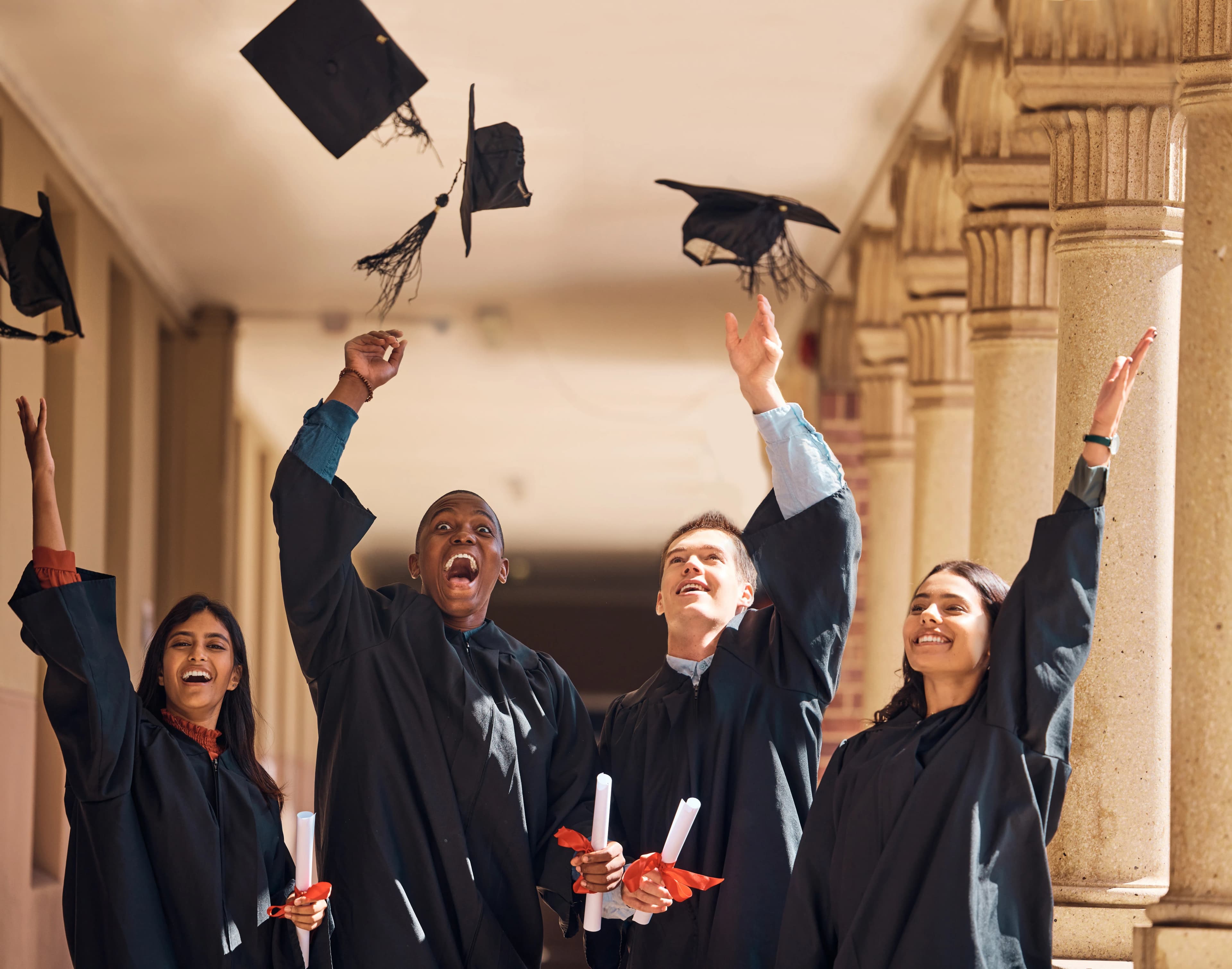 It is a major accomplishment to graduate from high school or college. The end of one chapter marks the beginning of another. To celebrate this achievement, many students choose to throw a graduation party. There are many options out there, but finding the right location can be difficult. That's where we come in.
In this blog post, we've compiled a list of graduation party venue ideas. Whether you're looking for an outdoor picnic or an indoor venue, we've got you covered. Our goal is to make your celebration unforgettable, so all you need to worry about is what really matters: enjoying time with your loved ones and celebrating your hard work.
So without further ado, let's dive into some amazing graduation party ideas.
15 Graduation Party Locations Ideas
Home Sweet Home
Hosting a graduation party at home is budget-friendly and comfortable. You can organize an open house with finger foods and drinks or a more formal dinner party if space allows. If you hold the party at home allows for more freedom in deciding on details such as duration, decorations, food, and budget.
Backyard or Garden
If the weather is beautiful, consider an outdoor party. A backyard party is a great option as it creates a familiar family vibe and allows for a BBQ where everyone can prepare and share delicious food. Without a backyard, a local park or beach is another budget-friendly option.
Beach or Pool
Water symbolizes wisdom, freedom, and rebirth, making it a beautiful setting for celebrating milestones like graduations as a beach or pool party can help create a memorable experience for your guests.
Park or Outdoor Pavilion
One of the most common and affordable places to have a graduation party is a park, where guests can spread out. You can even reserve a covered pavilion to protect against rain. Nonetheless, it is crucial that the location has clean bathrooms and sufficient parking and is accessible for older or disabled guests.
Restaurant
If you're hosting an out-of-town graduation party, book a restaurant early. Private rooms are ideal for groups of 10-25, as they provide privacy and allow decoration while still enjoying food, drinks, and service.
Country Club or Event Space
Consider renting a hall if you expect a large number of guests. Research what rental halls are available in your city and see what they offer. Some venues offer catering services, decorations, and music, while others only rent the space. You should choose your option according to your budget and how much organization you are willing to handle.
Sports Stadium or Field
You can host a graduation party at a sports field or stadium. Both of these options have several advantages. These venues offer built-in activities for guests, such as baseball or soccer. Sports can be a perfect location to celebrate a graduation party, as it can help create a fun and memorable experience for everyone. Whether the graduate is a sports fan or not, guests can gather for cake and to celebrate, then sit down to watch the game together. This can be an ideal location for the entire group to enjoy and bond over their shared love of sports.
Rooftop
A rooftop party is a great way to celebrate reaching new heights. Many venues offer rooftop spaces for rent, which can provide a stunning view of the city. Make sure to plan for weather contingencies and ensure the venue has sufficient space, seating, and access for all guests.
Nightclub or Karaoke Space
To spend an evening with close friends, you can hit up a nightclub for some drinks and music or even try a karaoke night if you're feeling adventurous.
Bowling
Bowling is a great activity for a graduation party. Many facilities offer party packages that include lane rental, shoes, and food. You can customize the experience with decorations and music. Bowling is a fun way to keep guests entertained, and you can even organize a tournament for some friendly competition. Perfect for graduates who want to have a good time with friends and family.
Boat
Renting a boat or yacht for a day is an excellent way to celebrate your graduation. View the city from a panoramic viewpoint while enjoying food, drinks, and music with your loved ones.
SPA
If you're not up for a big celebration, you can opt for a relaxing spa day with your friends. Book massages, facials, manicures, or pedicures, and enjoy your day however you like best.
Escape Room
Celebrate graduation with friends at an escape room. Escape the room by solving puzzles and clues within the time limit. Venues offer party packages with private rooms, food, and drinks. Friends can bond over it and create lasting memories.
Where is The Best Place to Have a Graduation Party?
Questroom – Fun, Unique, and Memorable Experience for Everyone
Graduating is a major accomplishment, so why not celebrate it with a fun and unique experience that everyone will enjoy? Questroom offers a perfect solution for an unforgettable graduation party. Here's why we think it's the best option out there:
Escape rooms are the perfect way to entertain your guests. Questroom offers a variety of rooms with different themes and difficulty levels, so you can find the right one for you. Our escape rooms are full of puzzles, challenges, and surprises, providing hours of fun and excitement.
Escape rooms captivate people of different ages, genders, and tastes. Whether you're celebrating with family or friends, everyone will have a great time. Plus, our rooms are designed to accommodate groups of any size, so don't worry about leaving anyone out.
Questroom offers affordable packages that include everything you need for a fantastic graduation party. Let us handle the rest while you pick the package that fits your budget. Our packages include room rental, game time, and even catering for an additional price. There's no need to spend a fortune to have a great time.
You can arrange your graduation party at Questroom without any hassle. Whether it's choosing the right room or ordering catering, our team will assist you. Our team of experts will guide you through each step of the process to ensure that you have a stress-free and hassle-free experience.
Besides our escape rooms which are equipped with tables and chairs, we also offer catering services and you can even bring your food from home. We don't want you to go hungry or thirsty while playing.
Possibility of Сustomization
If you have any additional regrets, such as decorations, games, or even graduation-themed puzzles, we can create something tailored to your taste for your graduation party. Our goal is to ensure your party is everything you have imagined.
We strive to create memorable experiences that you will remember for a lifetime. It will be our pleasure to work with you to create unforgettable memories of your escape, and we will even capture a group photo for posterity.
Contact Us, and We will Help Organize The Best Graduation Party!
If you're interested in hosting a graduation party at Questroom, we're here to help! The packages we offer can be customized to meet your needs. To book your party, you can use our online booking system or contact us using the following information:
Phone: 310-707-1240 Email: [email protected]
Let us help you organize a graduation party that your guests will never forget!