What to Do on Father's Day? 35 Fun and Creative Ideas for Celebration with Kids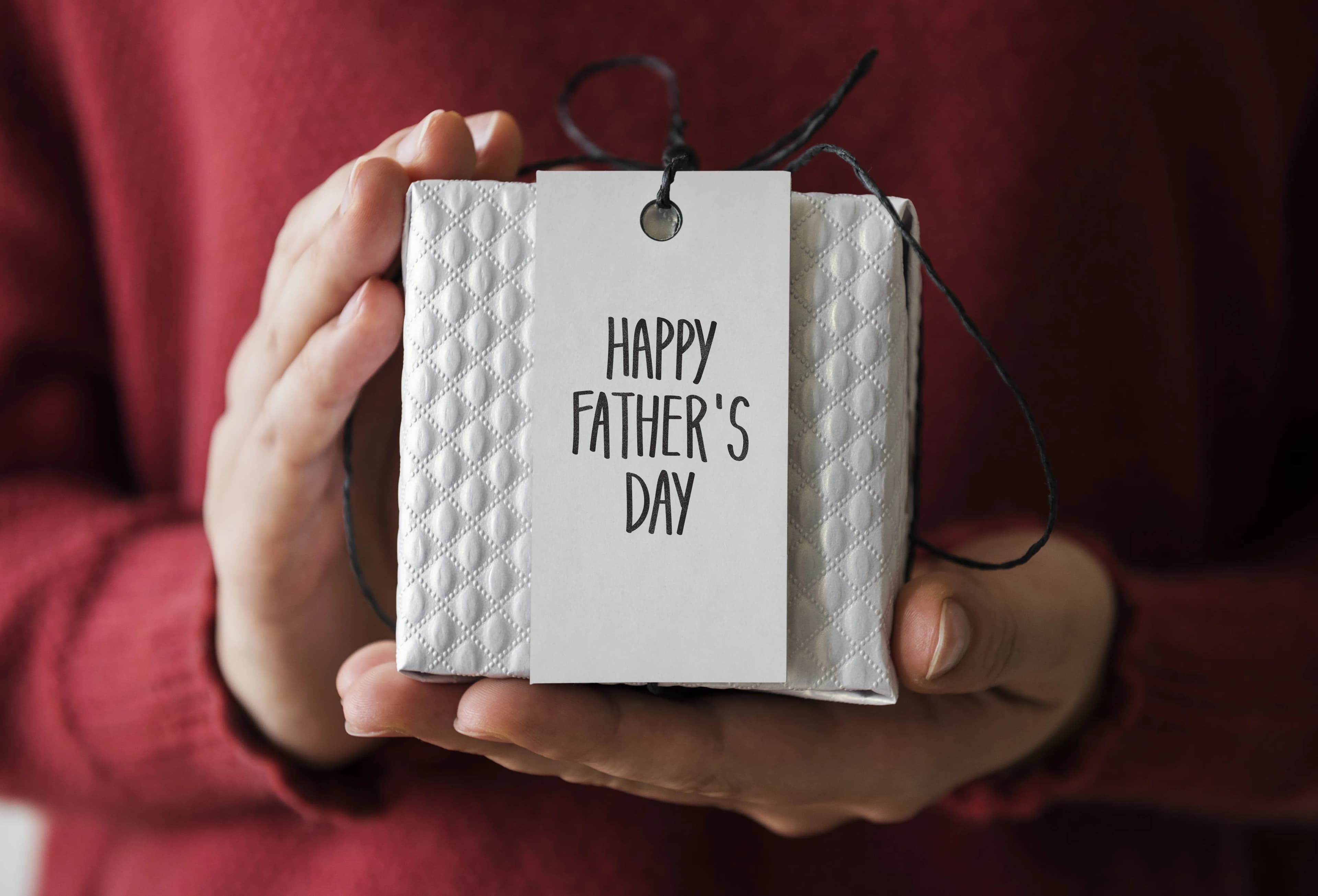 The celebration of Father's Day is a time to honor the love and bond between a father and his children. It's an opportunity to show appreciation for all the sacrifices, love, and care they have given their families. Planning a celebration for Father's Day can be daunting, but it doesn't have to be. In fact, it can be a fun and creative way to bond with your kids and create lasting memories. In this blog post, we have compiled 35 ideas for celebrating Father's Day with kids. From simple activities to more elaborate surprises, these ideas will surely make this day one to remember.
Father's Day Activity Ideas
House Activities
A great way to win Dad's heart is by having a barbecue. Go for extravagant meats like a rack of ribs or wagyu beef burgers, and let Dad take charge of the grill.
If Dad loves to watch Star Wars movies repeatedly, why not have a family movie night in your backyard? Set up a projector and hang a white bed sheet where you can project the movie for a memorable evening together.
Kickball is an excellent activity for Father's Day because it is inclusive to all family members regardless of their athleticism. You can invite neighbors, extended family, or other families to join in the game for some friendly competition and a fun time. The more people, the merrier the game will be!
Consider working on a long-term Lego project with Dad, such as creating models of favorite movie props like the Death Star or Hogwarts castle.
Making or buying premade pizza dough and providing various toppings in bowls can allow Dad and the kids to decorate their own pizzas, which can be a lot of fun for everyone.
Create a time capsule by digging a hole in your backyard and having Dad assist the kids in collecting items from around the house, such as a current newspaper or flyers, to put in a waterproof bag.
A fun and laid-back activity for Father's Day is organizing a bingo tournament by having the kids create their own bingo cards. This is a wonderful way to spend time together and enjoy a relaxed atmosphere.
Father's Day is an excellent opportunity to test Dad's knowledge in a fun and engaging way. You can play a family trivia game based on your interests, find premade games online, or order a card set for your home.
Bond with Dad by making your own board game! Use thick card stock paper to create the board and track down small toys and figurines in various colors for playing pieces. Draw squares and pictures on the board, make up the rules together, and start playing!
Assisting Dad with painting an unfinished guest room or hanging curtains in the kitchen is a thoughtful gesture he will appreciate.
A fun and interactive Father's Day activity that kids can participate in is making a volcano out of paper mache and paint. First, create the volcano structure and then add baking soda and red food coloring to the "mouth" of the volcano. Finally, pour vinegar and watch the eruption!
If your family is musically inclined, spend some time jamming out together on your preferred instruments. Alternatively, you can grab a speaker and sing karaoke to Dad's favorite songs, even if you're not musically talented.
Create an epic fort this Father's Day with Dad's help! Cut the cardboard and have the kids tape it together, draw designs, and enjoy a cozy afternoon reading books or watching movies in a fort you made as a team.
On Father's Day, consider revisiting classic video games like Crash Bandicoot, Spyro the Dragon, or Mario Brothers, and have Dad teach the kids how to overcome challenging levels, creating a memorable experience for everyone involved!
Sports Activities
Going on a hike with your father on Father's Day is a wonderful way to enjoy the outdoors and reminisce about old times. Whether you embark on a daylong trek or go for a shorter hike, it will surely be a memorable experience.
One of the most popular Father's Day outing ideas. If your father enjoys being outdoors, consider planning a camping trip for Father's Day. Gather the family and spend a weekend at a nearby campground, enjoying s'mores and stories around the campfire while "roughing it" in nature.
A meaningful way to express our love towards Dad on this special day is to spend quality time with him. One great idea is to go fishing together, even if you don't catch anything for dinner. This gives you both the chance to relax and enjoy each other's company in a peaceful environment. Perhaps you can take the opportunity to reminisce about old memories and make new ones. Whatever level of experience you have, fishing with Dad can be a fun and rewarding activity. So, if you're wondering what to do for Father's Day, consider going fishing with your dad and make it a day to remember!
For Father's Day, consider taking your dad on a bike ride along a new or unfamiliar trail. If he prefers city scenery, you can plan an urban adventure with fun stops along the road. No matter the route, a family bike ride is always a fun and enjoyable idea to celebrate Father's Day.
It is a wonderful chance for fathers to bond with their children while enjoying the beauty of nature. Being on the water allows families to disconnect from electronics and connect with each other. Creating lasting memories is an opportunity to strengthen the bond between father and child. Many fathers cherish this kind of experience, making it an ideal way to celebrate Father's Day.
If you're looking for a Father's Day activity to get your dad's heart racing, consider taking him to a go-kart track. You'll not only have a blast during the day, but it's also a chance to bond with your dad over a shared love of speed. Taking turns racing around the track can be a lot of fun, trying to beat each other's times and claim bragging rights. And if you're feeling competitive, you can even challenge your dad to a friendly race, complete with victory laps and celebratory high-fives.
Spending Father's Day white water rafting can be an exciting or relaxing experience depending on the level of rapids chosen. Alternatively, a slow and leisurely float down a lazy river can be just as enjoyable.
Consider participating in a mud run or obstacle course-style race with your dad on Father's Day. This can be a fun way to spend the day together and support a good cause, as many of these races donate registration fees to charity.
Having a celebration at a paintball park can be an interesting and unique option for celebrating Father's Day. Many parks offer special programs for this day that will help you get charged with emotions and create memorable moments. This can be an excellent way for fathers and children to spend time together, ignite a competitive spirit, and just have a great time.
Leisurely Things
One fun activity for Father's Day is stargazing. You can either use a telescope or simply lay on the grass and look up at the night sky. Try to spot shooting stars and trace the constellations for a memorable experience with your dad.
During Father's Day, take advantage of firefly season and head out at dusk to catch a few of these little lightning bugs in a glass jar. Just make sure to release them back into the wild at the end of the night.
Get a good bird-watching book and binoculars, then head outdoors and pair the activity with hiking or picnics. You never know what you might discover living in your backyard.
Prepare a picnic lunch with his favorite foods, such as roast beef on rye, and enjoy it outdoors at your local park. Alternatively, you can have a picnic in your front yard or garden for a more intimate setting.
The weather is usually warm enough in June to spend the day at the beach for Father's Day. Pack some snacks and enjoy a picnic by the water.
Experience gifts are popular nowadays, so why not plan a special trip for Father's Day? Plan an excursion to a dude ranch somewhere in the middle of America with your family or research trips within three hours of home. There's a good chance you'll have some of your best conversations ever during the car ride and create lasting memories.
Even though he may not say it, dads deserve some self-care too. Consider doing a face mask with him while watching his favorite show, and take some pictures to capture the moment.
It's a great idea to attend a baseball game with Dad on Father's Day, regardless of which team he supports. With games taking place in nearly every city across the country, it's an enjoyable way to spend the day together.
Bowling is a classic activity that can be enjoyed by the whole family on Father's Day. Create a friendly competition with Dad by adding some unique challenges, such as bowling with your non-dominant hand or using a small ball. Make sure you have fun and savor the experience together.
A visit to a pool hall can be a great family activity that provides a fun and casual environment for everyone to enjoy. It is a great way for dads to bond with their children and teach them valuable life skills. By playing pool, children can learn about strategy, physics, and teamwork. Additionally, spending time in a pool hall can also expose kids to different cultures and subcultures. Whether it's the decor or the music, or the food and drinks, pool halls often have a unique atmosphere that can be both educational and entertaining.
This is a great idea if your family plans to attend a concert together or watch past performances on YouTube if Dad's favorite artists aren't currently touring or if he's unable to make it to their upcoming shows.
You can use escape rooms to test Dad's problem-solving skills and enjoy a fun and interactive experience together. You can search online for escape rooms near your home and pick one that fits Dad's interests. Whether it's solving a mystery or escaping a haunted house, an escape room is a memorable way to spend Father's Day.
Why Choose an Escape Room for a Celebration?
Creative and Fun Idea
If you're looking for an exciting way to celebrate Father's Day, an escape room can be the perfect option. Escape rooms are immersive and interactive environments that challenge participants to solve puzzles and complete tasks to escape before time runs out. They're fun and creative activities the whole family can enjoy.
Brings the Family Together
Family bonding can be strengthened through escape rooms. Solving puzzles and escaping a room together can be fun and rewarding. As a result, successfully completing an escape room can also bring the family closer together and reinforce the importance of teamwork and communication.
Suitable for Everyone
Escape rooms are suitable for everyone, regardless of age or physical abilities. They're a great way to challenge oneself mentally and creatively, and both kids and adults can enjoy them. Many escape rooms are designed with different skill levels, so participants can choose the level of difficulty that's right for them.
Easy to Organize
Escape rooms are easy to organize, making them convenient for busy people or if you are looking for a last-minute Father's Day activity. Many escape rooms offer online booking, making reserving a room in advance easy. Additionally, they're often located in convenient locations, such as shopping centers or entertainment districts, making them easy to access.
Shared Memories
Nothing beats an escape room for creating shared memories that will last a lifetime. The experience of working together to solve puzzles and escape the room can be a bonding experience that brings the family closer together. The memories created during an escape room can be cherished for years to come, and they can be an excellent way to commemorate Father's Day and the importance of family.
Celebrate Father's Day with Questroom!
Looking for things to do on Father's Day? Questroom offers immersive escape rooms for a unique and exciting celebration of Father's Day. It's the perfect opportunity to bond with Dad and create lasting memories. Book online or contact Questroom to reserve your spot! Online booking is available, or you can also call 310-707-1240 or email [email protected].